I am delighted to be featuring a guest blog post by Carmel Bones. Carmel is a former History teacher, Head of Department, Teacher trainer, AST and she is now an education consultant providing CPD for teachers across Europe. Carmel is also a well-known author amongst the History educational community and Fellow of the Historical Association. It was at TMHistoryIcons 2017 where I first heard Carmel share the idea of summarising pyramids. In a short amount of time Carmel managed to explain the resource with such enthusiasm and show various examples.  I think this is a great idea and resource for the classroom. Carmel has kindly agreed to explain summarising pyramids in more depth. You can read her post below:
Happy New Year! Meet the 2018 collection; a themed summarising pyramid for all seasons!
Make a stylish start to 2018 by future – proofing resources by taking a year-round seasonal approach to summarising.
The new requirements
With the arrival of the new content heavy GCSEs across all boards in 2018 students are required to commit more details to memory, than has been the case in recent times.  This is no mean feat for many current Year 11s who are perhaps not used to this way of working!
Summarising is a vital skill that is sometimes taken for granted. It needs to be modelled and practised to allow learners to pick out salient points and see where to place emphasis. If this approach is harnessed to practice questions learners will accumulate a bank of notes to refer to and will feel confident that they are equipped to apply their knowledge come exam time.
How does it work best?
One way of doing this is to encourage learners to think very carefully about their choice of words by selecting their use in a summarising pyramid. Students are given a body of text, a blank pyramid and instructions for completion.  See the example below for the Elizabethan Privy Council taken from GCSE History 9-1 British Depth Study.  As shown at TMHistoryIcons 2017.
With a little creative thinking this activity could easily be applied to any subject, topic or year group.  The approach is accessible and has wide appeal. Start it early with Year 7 and make it a norm for them going forward. The quantifiable structure means students feel inclined to 'box it off' and in my experience persevere and think deeply to complete the task. It can easily be differentiated depending on the number of boxes involved. An extra layer of challenge can also be added with the stipulation to use a string of words to form a sentence in rows 7 and/or 8 for example.
The activity works best when the outcome is the key driver and the pyramid is linked to a formal assessment piece or exam question. Students could be asked to make visible their completed pyramid by sticking it up on the wall for classmates to look at, critique and learn from. The use of glossaries, dictionaries and thesauri are to be encouraged to optimise outcomes.  Pyramids are very versatile and can be used with new information and/or to revise content already encountered.  
Taking it further
Of course with all good practical pedagogical ideas, ideas dare to devolve and ask students to make their own which they can then swap and challenge each other. Deep discussion can ensure about the choice of language refining answers to level up outcomes.
Using visualisers and working walls can ensure that all are engaged in the creative process and that the information 'sticks' thereafter. The opportunity to reflect and feedback is crucial for self-regulation and can help build positive habits.
Whilst some of us may have given up on New Year resolutions we owe it to our students to be positive, upbeat and open minded. Anything is possible in 2018!
Happy New Year and please share your triumphs with me, I'd love to see what you try!
Every good wish to you and your students, Carmel.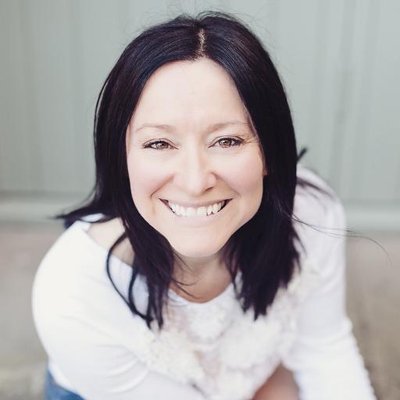 History teacher and author John Mitchell has also written about how he has used the Summary pyramids in his classroom, which you can read here. You can follow Carmel on Twitter @bones_carmel and visit her website carmelbones.co.uk. Thank you so much to Carmel for this guest post. If you would like to write a guest post sharing a teaching and learning idea or resource then please get in touch. You can get in touch via the contact page on my site or on Twitter @87History. Happy new year!